Have you ever read something and suddenly find yourself telling everyone about it? That happened to me with Atomic Habits: An Easy and Proven Way to Build Good Habits and Break Bad Ones by James Clear. This book has transformed the way I approach setting and achieving goals. The intersection with building financial independence is incredible.
If you haven't read it yet, you should pick it up immediately. If you have, these key quotes highlight some of the most powerful learning from the book.
For a quick taste, here are 15 FI-relevant quotes. After you're done, get your hands on the book and enjoy.
Note: This post may contain affiliate links, which allow me to earn money at no additional cost to you. For more information, please read our Disclaimer.
1. You do not rise to the level of your goals. You fall to the level of your systems.
I'm starting with my favorite quote from the book. This is the one everyone I work with is tired of hearing. But it's so important! Goal setting isn't enough.
To reach FI, it's important that you build systems that enable your success. You could set a goal of "having $1,000,000 in 10 years." But, if you don't build a system to save and invest regularly it's unlikely to happen without some windfall. Hope and pray isn't a plan.
On the flip side if you routinely review your spending, set monthly or annual goals with your partner, and automatically invest with each paycheck you are likely to meet, or exceed your goal.
2. We often dismiss small changes because they don't seem to matter very much in the moment.
We've all heard a version of how "Just turning down the thermostat won't make you a millionaire" or that the "latte factor" is pointless hype. Partially true, but this quote hits right at those, and the misunderstanding behind them.
Dismissing small changes is easy because they truly don't seem meaningful in the big picture. How will skipping one $5 purchase matter? So what if I spend a few less cents on heating today? But they are meaningful. They are an action. And taking one action is required before you can take a second, and a third. If you can't make a small change you won't make a large one.
The aggregation of marginal gains is a key concept in FI. A number of small changes add up over time to produce real savings. It doesn't have to be about deprivation (unless you want it to be.) Instead, a series of small changes that save or earn money, applied over a period of time, will make a real difference.
(And speaking of moments – they can be powerful in a different way. Don't forget to check out quotes from The Power of Moments.)
3. Time magnifies the margin between success and failure. It will multiply whatever you feed it. Good habits make time your ally. Bad habits make time your enemy.
This is a critical FI concept. Anything you can save and invest today is a huge benefit to your long-term financial independence. Any bad financial habits that persist delay your financial freedom.
If you make a lifestyle adjustment today that saves money, it's not just worth whatever you save today, but all of the money you save in future years by not having that habit! We cut cable two years ago, saving $60 a month. That's already saved us almost $1500. It's $7200 we'll save between now and our projected FI date. Best of all, we need $18,000 less for retirement because it's an expense we don't have to include in our target number.
It gets even better if you build the habit of investing money now. Every dollar you invest today is worth more than the same dollar invested next year and much more than a dollar invested ten years from now. (Although all of those are good!) If we took that $720/year in savings from cable and invested each year, with a 7% return it would be worth almost $10,000 in ten years.
So, we'd need $18,000 less and have $10,000 more from a $60/month change now.
4. Decide the type of person you want to be. Prove it to yourself with small wins.
You want to be a person who is free of the limits imposed by needing to earn active income. "Financially independent" is an identity.
To get there, prove to yourself that you can be that person by hitting short-term goals. Pay off that credit card.  Start, or increase your 401k/403b. Save $20 this week. Skip the latest phone release. Increase your savings rate.  And each time you nail it, celebrate the small win.
A series of small wins solidifies your commitment. You are someone on the path to financial independence!
5. It's only by making the fundamentals of life easier that you can create the mental space needed for free thinking and creativity.
This one hits right at my why of financial independence.  Reduce or remove the stress of money and you can free up time and energy to create and explore.
But, you don't have to wait for FI to get the benefits! Simply by setting up systems to take charge of my financial future, I've suddenly felt freedom that made me better at my job and increased my personal well-being. It's even energized me to take on new challenges, find new angles for FI, and start writing.
What action can you take now that makes your financial life easier? Imagine for yourself what you can accomplish when you don't need to do a job simply for the money. How will you use that newfound time and freedom?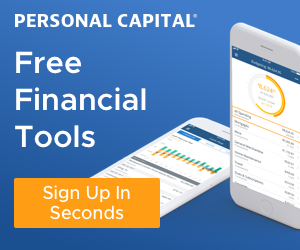 Note: One of the best ways to both track small wins AND free up time from logging into multiple accounts is to use Personal Capital. I use their FREE service to track all of my accounts in one place. It's also an easy way to track your net worth!
6. Before we can effectively build new habits, we need to get a handle on our current ones.
Track your spending. Track your spending. Track your spending.
Some people will tell you budgets are required to control your finances. Others hate them and don't use them at all. (I personally create an annual budget.) Virtually everyone agrees that tracking your spending, at least for awhile, is the real game changer. If you've never done it, you will be amazed at what you find. I'm spending how much on lunch out?
By understanding your spending, you can start to get a handle on it. Then, you can build more powerful spending habits.
7. One of the most effective things you can do to build better habits is to join a culture where your desired behavior is the normal behavior.
This is the true power of the FI community. When you first realize what's possible, it feels like you've stumbled on this huge secret. You can't understand why everyone isn't doing these things! Then, you discover that talking about finances in standard relationships with friends and family can be so awkward and counterproductive. Many people in your work or social groups are perfectly content to spend what they earn and borrow for more.
Fortunately, there is an online community of writers, bloggers, and podcasters that you can tap into for learning and modeling. There are comment sections, forums, and conventions for dialogue. However passively or actively you engage, you enter a culture where the necessary behaviors are normal.
Extreme frugality? Check. High earnings/high savings? Sure. Focus on investing? Yep. High income, low income, side hustles, charitable giving. All of them! Whatever you want to learn about, and whatever habits you want to build – you are in a community and culture that helps to reinforce the changes you need to make for success.
8. It is easy to get bogged down trying to find the optimal plan for change: the fastest way to lose weight, the best program to build muscle, the perfect idea for a side hustle. We are so focused on figuring out the best approach that we never get around to taking action.
This is a real danger once you go down the FI learning rabbit hole. There is so much information and so many competing opinions out there that it can be overwhelming!
I should definitely invest a Roth IRA, right? Wait, Financial Samarui says I shouldn't!
I've managed to create some space in my budget. Do I pay down my mortgage or invest it? I'd better read the 7,238,309 posts evenly divided between both sides of the question first.
It can be paralyzing. Don't let it be. There is no right path. There is no perfect investment. Get started and take action now! You're better off having money in a Roth than not investing at all. Paying down your mortgage or investing in an index fund are both positive actions.
Which leads to the next quote…
9. Standardize before you optimize. You can't improve a habit that doesn't exist.
This is an important thing for the more experienced FI crowd to remember. An obsession with optimization can be intimidating for those new to the path. The early steps are about building those habits that can be optimized later.
I recently spoke with a teacher who was dismayed that she had her kid's college fund sitting in a low-interest savings account. She felt embarrassed that she wasn't investing it. She didn't know what a 529 was. These things could be viewed as a deficit.
In reality, she was winning. She had standardized savings for college by setting aside money regularly. Now that it was part of her routine, she could spend time focusing on how to optimize the strategy. She opened a 529 account and will deposit some of what she saved this tax year, and the rest next year to maximize her state tax deduction.
Combined, quotes 8 and 9 are important. Don't let analysis paralysis get you. Understand enough to get started. Then, start. After that, you can worry about making it even better.
10. The human brain evolved to prioritize immediate rewards over delayed rewards.
Financial independence is a long game. Consumption is an immediate reward. What you are attempting to do is overcome the signals that society, and your own brain, are sending you on a constant basis. FI is simple, but it isn't easy. It will require you to make difficult choices, resist societal pressure, and ignore some immediate rewards.
In order to be successful, it's critical that you are clear in your why of FI. If you are crystal clear in what you're moving toward, you can avoid, or limit, short term mistakes. If not, it's easy to slip.
11. Never miss twice. If you miss one day, try to get back on track as quickly as possible.
Directly related to the previous quote, and so powerful. Don't expect perfection of yourself or anyone else. Remember, we are working against our own wiring when we try and restrict immediate rewards for future freedom. You will have moments of weakness or some outside force will interfere with your progress.
Perhaps you are tired and stressed and buy something spendy to cope. Don't beat yourself up, and definitely don't let it drag you off course. Just don't miss twice. When you're out of the weakness mode, build a system to make a better choice next time.
Or, maybe an emergency popped up and you had to fly to take care of your elderly mom. Yikes, last minute travel is expensive! You missed your savings goal this month. Get back on track as soon as you can and hit that goal next month. You won't miss twice.
Oh, and don't shame someone who has missed. Help them to not miss again.
12.Your outcomes are a lagging measure of your habits.
Net worth is an important metric to track. But it's a lagging indicator. Net worth increases if you reduce debt or save more. It decreases if you borrow money or dispose of assets. Investment returns obviously have an impact too, but those are largely out of your control in the moment.
Savings rate is the key to FI. Are you spending less than you earn? That's a big habit affected by countless little ones. It's directly impacted, in real time, by your spending and savings habits. It's in your control and lead to changes in the lagging indicators of net worth or invested assets.
Track your net worth, but realize it's a lagging measure. Focus on your savings rate.
RELATED POST: Two Financial Independence Numbers You Should Track
13. A good player works hard to win the game everyone else is playing. A great player creates a new game that favors their strengths and avoids their weaknesses.
A salute to those pursuing financial independence! You are not playing the modern world's game of earning more to consume more. As a community, you've created a new game and play it according to your strengths by focusing on whichever lever you can most effectively move. Are you a great saver? A high earner? A successful investor? Either way, you're great because you aren't playing the same game as everyone else.
Even better, within the larger game there are so many people creating entirely new ways to reach the goal. They're playing games within the game by creating new income streams, optimizing tax strategies, emphasizing charitable giving, or finding ways to explore the world on the cheap. You can learn from them all and then build your own game.
What are your strengths and how can you amplify them? What systems have you built to minimize your weaknesses?
14. A lack of self-awareness is poison. Reflection and review is the antidote.
Pay attention to your progress and check it against your goals and your why regularly. It's important to note that both reflection and review are important.
Review your numbers. Are you saving as much as you planned? Is your net worth where you want it to be? Do you have to adjust the amount you're investing, or the time required to hit your FI number? I suggest doing this quarterly, though more frequently works for some. At a minimum, do an annual review. In my experience, most people do check their numbers.
Reflection is equally important. Not as many seem to do this. For those who are naturally reflective, it is a constant process. If you're not, you have to set aside time. Either way, I'd suggest having a set annual reflection period for your FI goals and systems. Has your why changed? Do you need to adjust your goals to capture a new goal? Is pursuit of your future goals making you unhappy now? FI may require sacrifice, but it's pointless to be miserable in the moment for some potential future happiness.
In order to avoid the poison, make sure you set aside time to reflect on your pursuit.
15. The secret to getting results that last is to never stop making improvements. It's remarkable what you can build if you just don't stop.
The perfect quote to conclude with. However you are approaching FI, keep at it. Access the community to keep learning more. You'll find powerful strategies for improving. Make them work for you, but stay healthy in your pursuit. Stay with it and let time work for you.
Don't stop. Because being financially independent is truly remarkable.
---
These are just a few of many quotes from Atomic Habits that caused me to reflect on our collective journey to FI. The book contains more thought-provoking quotes and several structures and frameworks for building more effective habits and systems to support you on a personal and professional journey of improvement. If these things appeal to you at all, it is definitely worth the time! Buy the book or get it at your local library.
Finally, if you enjoyed Atomic Habits, I highly recommend The Power of Habit by Charles Duhigg
AND
Thinking in Bets by Annie Duke
(Read my post on FI Quotes from Thinking in Bets)